Reyam: silos, tanks and vessels specialists
Reyam: The number one new and pre-owned silo specialists
New Silos
New silos, tanks and vessels supplied through Reyam. Leader in the supply of storage and process products manufactured from, aluminium, stainless and carbon steel
Our range of new silos: we offer simple stand alone storage units or complete turnkey solutions of storage silos and tanks.
Our the experience and expertise is unsurpassed.
Our extensive range is shown below and includes:
Brewery, Wine & Fruit Juice Manufacture
All the products supplied are made to established design codes and standards; utilising automated manufacturing techniques in the fully segregated workshops
Having been approved to numerous quality standards and accreditations we are able to meet the most demanding customers requirements.
This is a particular need for the pressure vessel market and also complies to the needs of DSEAR and ATEX137 where the documentary support is essential to meet the current legislative needs of the market.
Stainless Steel Process Vessels: Reyam supply to a vast range of industries with high quality stainless steel tanks, storage and processing vessels, a full range of stainless steel grades are offered along with key processing components and features are all added to our vessels
Whatever your requirement from a single tank to a tank farm, from a 500l CIP vessels to 200,000l raw milk storage tanks our range is vast, the ability to provide surface finish from high bright polish 0.2 ra to cold rolled weld passivated tanks, process requirements of heating or cooling jackets via electrical or liquid, agitators antifoaming, level control, insulated and fully welded cladding is all within our scope.
Fruit Juice Processing Sector
CONAL
CONAL specialises in the design, manufacture and installation of special stainless-steel tanks and containers, along with their accessories, across an entire range of applications, capabilities and types.
Whatever your process requires we will be able to offer support and advice within the specification process and competitive pricing, and with our installation and service support we can offer a unique solution.
CONAL has a highly qualified technical team who are experienced in working with the most common design codes and construction regulations: ASME, ADMERKBLATTER, API, AFNOR, etc. We design and complete the installation, automation and set-up of our equipment in both new projects and the expansion of current plants.
Pre-owned silos
We have a constantly changing stock of second-hand silos and tanks, we offer our stock for sale on an ex site basis or alternatively we can offer the complete turnkey solution, delivered installed commissioned. Please enquire for stock information.
Where the available vessels are in need of modification or upgrading we are able to incorporate your requirements during the removal and re-installation process to ensure your purchase adequately meets your requirements.
We offer a wide variety of new additions to vessels and will undertake re-validation of the units where required, scope of works include:
Loadcell and constant measurement packages
Upgrading explosion protect systems
Cleaning and certification
New filtration and safety systems
New or modified discharge equipment
Modification of access equipment
Engineering services, component purchase support, design and process advisory
In supplying and installing equipment for process systems we are aware of our key role in advising our customers, as a result not only do we provide support for the component purchase we offer an engineering service for design and process.
We provide a full technical resource for our customers, we assist in the linking of components providing calculation and process engineering to enable turnkey project completion, the sizing of pumps and introduction of controls are some of the aspects we introduce to ensure correct specification of components to deliver a finished process system.
We specialise in food and waste solutions, anaerobic digesters and liquid systems, dry waste and solids.
We develop solutions with our customer's to provide them with technology and process knowhow to achieve a successful solution to meet their needs, plant layout, process flow, and component specification, bills of materials, project procurement and project management are all part of our service.
Food Manufacture & Ingredient Management
Waste Management & Processing
Industrial Bulk Handling & Process
Solids & Liquid Transfers
Waste Gas Stream Processing
Reyam are able to offer a wide range of spares and services across a whole range of storage vessels, if your process ingredient is stored in a tank or a silo which has suffered some form of failure you require prompt service and support to avoid costly downtime
We carry a number of common key components to ease this situation and offer a service team if maintenance works are required.
A full Braby spares package along with rivalled experience of other manufacturers equipment we can offer the essential support necessary at difficult times to return your manufacturing process back into operation promptly.
Loadcell and constant measurement packages
New filtration and safety systems
Upgrading explosion protect systems
New or modified discharge equipment
Cleaning and certification
Modification of access equipment
Relocation and re-installation of vessels, silos and tanks; we also include the associated process instruments and equipment within our scope
Experienced in all industrial sectors, these include food, pharmaceutical, plastics, chemical and heavy industry. Our teams offer a professional solution in a challenging market and we cover all requirements to meet DSEAR and ATEX137.
Mike Smith. Sales & Projects
A multi-skilled customer champion with unique skills in this industry.
Mark Astin. Sales & Projects
Worked in the material storage and process engineering industry for over twenty years with strong technical problem solving skills.
Paul Mayer. Commercial Sales
Over twenty five years advising customers and the industry in optimal storage solutions.
Simon Mayer. Projects
Leads the design and engineering resource to meet the customer's needs.
Carolyn Pimm. Office Manager & Spares
Fast, efficient service from years of experience in customer support roles ensures we provide our customers rapid response to their needs.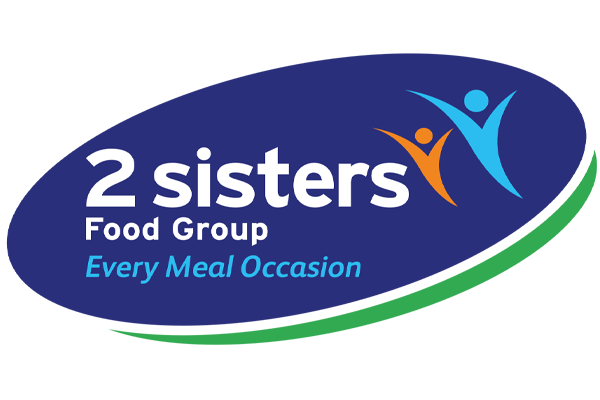 Would you like to contact Reyam?